FAQ
FREQUENTLY ASKED QUESTIONS
1. What is the Fintech Transformation course about?
The FinTech transformation course attempts to address the unsettled concerns in you that arise out of the impact you have seen and felt with the emergence of new technologies that are reshaping our environment, our lifestyles, and the way things used to work. The course explores how Finance technologies, Retail technologies and Sport technologies are evolving and attempts to provide you with options to engage and reap benefits from this digital experience.
2. Who can attend the course?
The course is open to anyone 18 years old and above. As the course is delivered in English, course applicants should be able to speak, listen, and read English with a proficiency level equivalent to WSQ Workplace Literacy Level 3.
3. What is the method of delivery?
The main method of delivery for this course is classroom learning. There will also be a variety of hands-on activities.
4. What certificate do I get at the end of this course?
A Certificate of Participation will be awarded at the end of the course.
5. How do I pay for the FinTech Transformation course?
You may either use your ActiveSG member account to make payment, or use your SkillsFuture Credit.
6. Can I withdraw my application for the course?
You may withdraw your application at any time before the course commences. However, you will only receive a full refund of the course fees if you withdraw more than 15 days prior to the course commencement date.
7. How do I use my ActiveSG account to make payment?
If you are an existing ActiveSG member, you may log in to your ActiveSG member account to make payment. You may either use your credit card or MyCash in the ActiveSG wallet to pay for the course. Please note that ActiveSG dollars cannot be used to pay for this course.
If you do not have an ActiveSG member account, please visit the ActiveSG website or use the ActiveSG app to register for an ActiveSG member account.
For FAQs regarding the registration process using ActiveSG website or app, please visit this website by clicking on the link or scanning the QR code:
https://www.myactivesg.com/about-activesg/membership-faqs#registration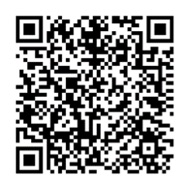 8. How can I use my SkillsFuture Credit to make payment?
To use your SkillsFuture Credit to make payment, you must have sufficient credit to pay for the course in full. To check your SkillsFuture Credit balance, you may log in to:
http://www.skillsfuture.sg/credit
For more information on individual eligibility and how to check your SkillsFuture credit balance, please visit this website by clicking on the link or scanning the QR code:
http://www.skillsfuture.sg/Programmes-For-You/Initiatives/SkillsFuture-Credit-Help/FAQ